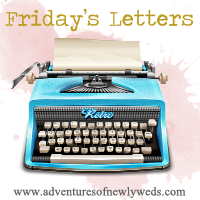 Dear Friday: I'm so glad you are here!
Dear Work: We need a break from each other...Hurry up 12:00!!
Dear Kids: Please be kind to your parents. Your dad and I are a little hostile that we don't get a summer break, so ease up on the plans with friends. K?
Dear Summer Vacation: You are getting closer by the day! I'm so ready for a week at Table Rock!
Dear Shaun T./Insanity:

You are becoming my friend, even though I curse you daily. No offense.